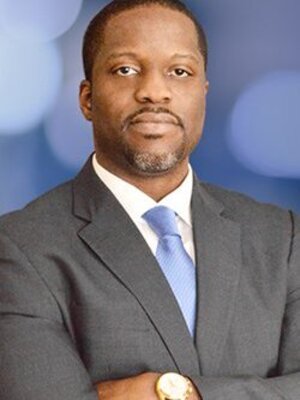 What happens when a razor-sharp attorney meets the world of fitness? This dynamic episode with Hasson Barnes, a seasoned attorney from Baltimore, promises to unfold the intricate layers of legal liability for fitness professionals. We dig deep into the nuances of liability, from criminal and civil facets to professional and general liability. Hasson's meticulous legal perspectives will guide you through this complex territory, highlighting the dire consequences of high exposure.
Navigating the labyrinth of legalities doesn't end there! We delve into the crucial role of liability waivers in safeguarding your fitness practice. Drawing from Hasson's wealth of knowledge, we underscore the importance of specificity in these waivers, and the protective measures of forming an entity and securing the right type of insurance. We delve further into the implications of virtual training and the pivotal role of liability waivers in shielding fitness professionals.
Taking a turn into the realm of practical application, Hasson provides invaluable advice on working with clients with specific medical histories. He equips us with strategies on assessing a client's fitness level, dealing with workout struggles, and the inherent risks involved. The disparity between the perspectives of medical and fitness professionals on client health and fitness becomes apparent as we explore these potential risks. This conversation is loaded with practical insights to protect and enhance your fitness practice by minimizing your liability. Discover how to arm yourself and your fitness practice against legal dangers in this enlightening conversation with Hasson Barnes. Don't let this legal masterclass pass you by!
Our Guest: Hasson Barnes
Attorney Hasson Barnes practices in various areas of Civil and Criminal litigation, including but not limited to, Criminal Defense, Real Estate and Landlord/Tenant matters, Family Law, Guardianship and Child in Need of Assistance (CINA) proceedings. Attorney Barnes also assists business clients with entity formation, contract negotiations and risk assessment.
Attorney Barnes learned the ins and outs of criminal law while working as a Law Clerk for the Office of the Public Defender's Misdemeanor Jury Trial Division, and developed an interest in real estate and business formation through his work as a Student Attorney, while at American University, Washington College of Law's Community and Economic Development Law Clinic.
Prior to opening the Law Office of Hasson D. Barnes, LLC., Attorney Barnes worked as an Associate for a small downtown law firm, where he gained experience in all areas of civil litigation. In addition to his extensive litigation experience, Attorney Barnes is a trained mediator and arbitrator, and serves on the board of directors for Baltimore Community Mediation Center (BCMC), a non-profit focused on reducing violence in the community.
Links from this Episode:
https://www.facebook.com/hbarneslaw
https://www.linkedin.com/company/11712919/